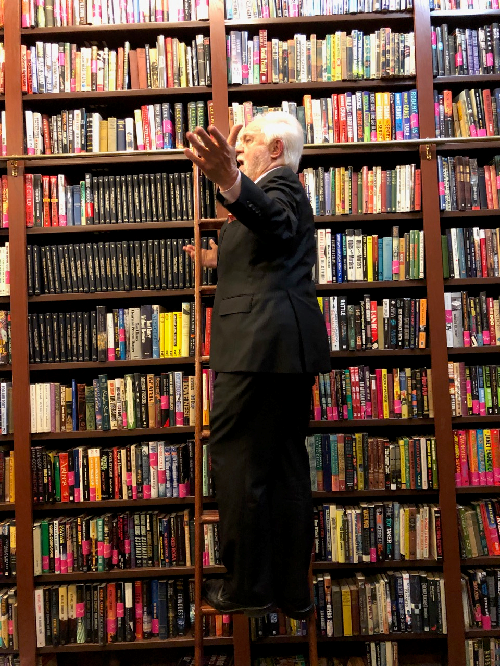 Otto Penzler, owner of The Mysterious Bookshop on Warren St., NYC, celebrates the 40th anniversary of the oldest mystery book store in the country—maybe the world. From the sliding ladder, he thanked everyone—authors, customers, staff, and visitors—for four decades of his bookshop's success.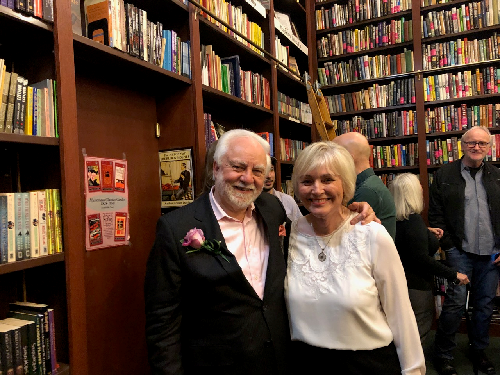 Mr. Penzler graciously posed with Nancy while she thanked him for his bookshop's hosting two of her launches—The Dying Hour and Vanished.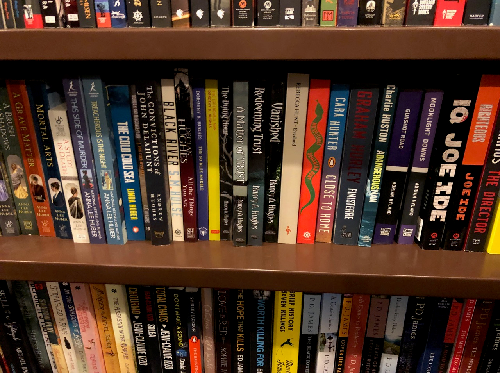 Nancy's four novels share space with thousands of mystery books. If that doesn't qualify as a thriller, she doesn't know what would!