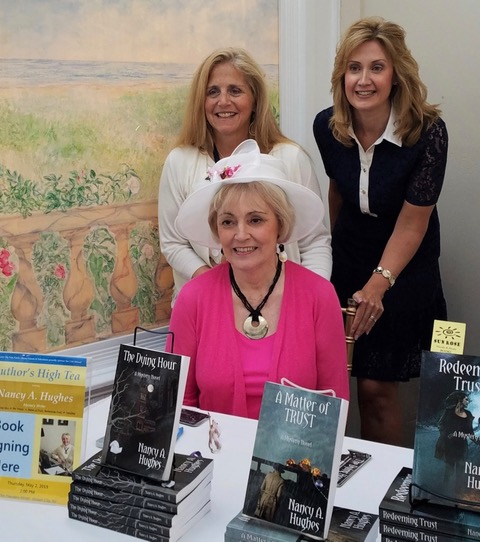 Nancy's gracious hosts at the Flanders Hotel's Author High Tea on May 2, 2019, are (right) Jennifer Shirk, President of the Ocean City NJ Free Public Library Board of Trustees, and left, Karen Mahar, Director of the OCFPL. The library is huge and an awesome resource for residents and vacationers.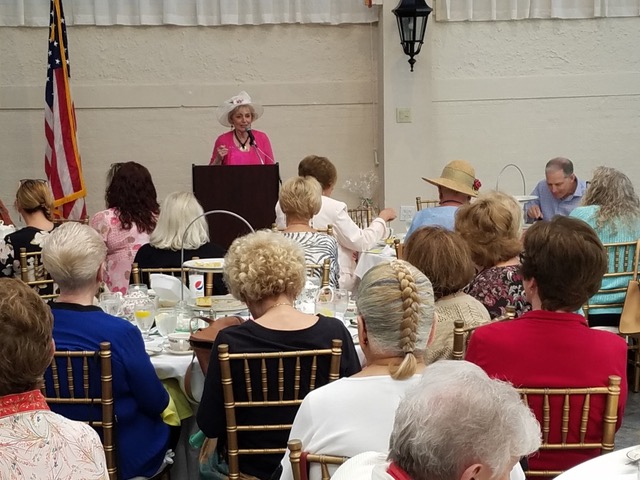 Nancy was honored to speak about her murderous journey into crime writing, and thrilled to meet over 125 library patrons. The Flanders Hotel, "The Jewel of the Southern Jersey Shore," has been a regal destination since 1923, and is known for its elegant high teas and celebrations.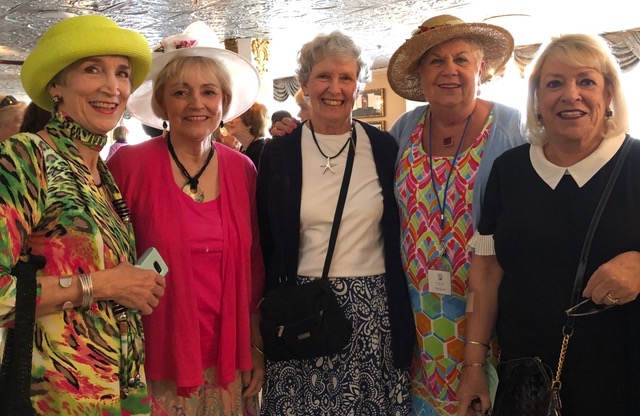 DZ Sisters Nancy Hallman, Nancy Hughes, Barbara Davis Schultes, Pat Gall Levis (board member OCFPL), and Ann Seiz Nugent—a joyful reunion of college friends.